This article is a snapshot of how to test resistance with relays to determine activity when troubleshooting units.
Testing your Relays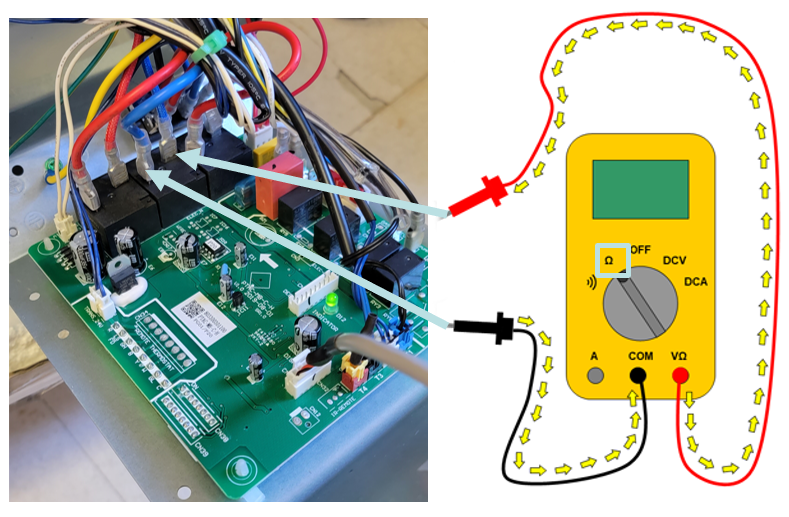 1. Keep the unit powered on, and adjust the multimeter to the ohm gear.
2. Connect the red and black probes to the output terminal of the relay at random, and observe the resistance on the multimeter;
3. If the resistance value changes and is normal, it means that the output terminals are connected well and the relay is normal; If the resistance value is infinite, it means that the coil is an open circuit and the relay is damaged; If the resistance value does not change, it means the output terminals are not connected and the relay is damaged.
Coil rated voltage 12VDC, DC resistance 120 Ω± 10%
Testing your Limits
You can either remove the current limit or while located in the unit, you can unplug the electric heater from the limits to test them out.
Low Limit: The minimum temperature to allow the electric heater to turn off.
For example, L130F-30F, 130F is when the maximum temperature electric heater can operate before shutting off. Once the temperature drops by 30F then the electric heater can turn back on. This is a safety mechanism and should not happen often.
High Limit: The maximum working temperature of the electric heater before shutting off. If faulty, this part would need to be replaced. If this limit is broken, the unit is a hazard to operate. It's important to assess the unit with a licensed contractor.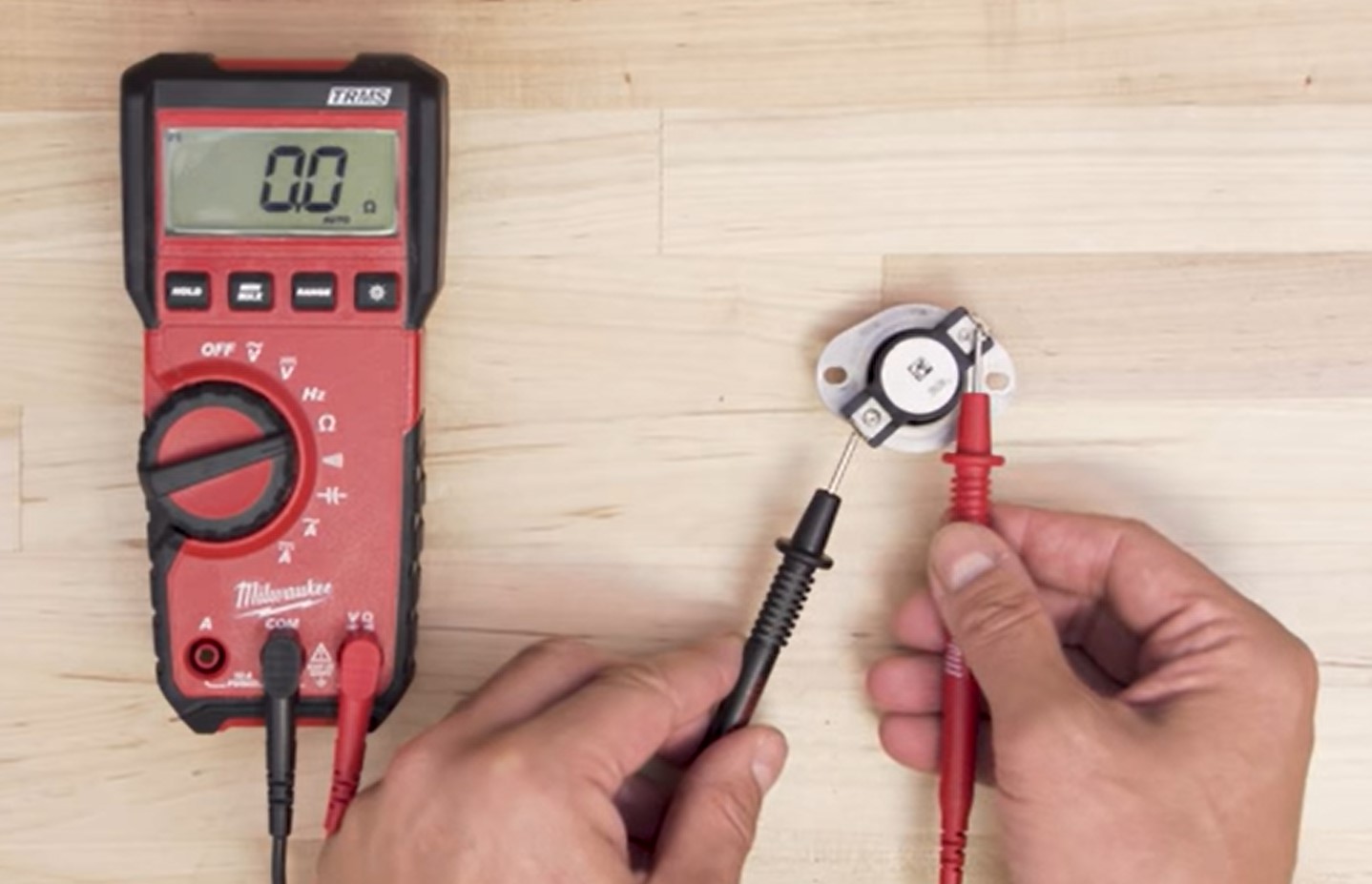 Limit has continuity and closed circuit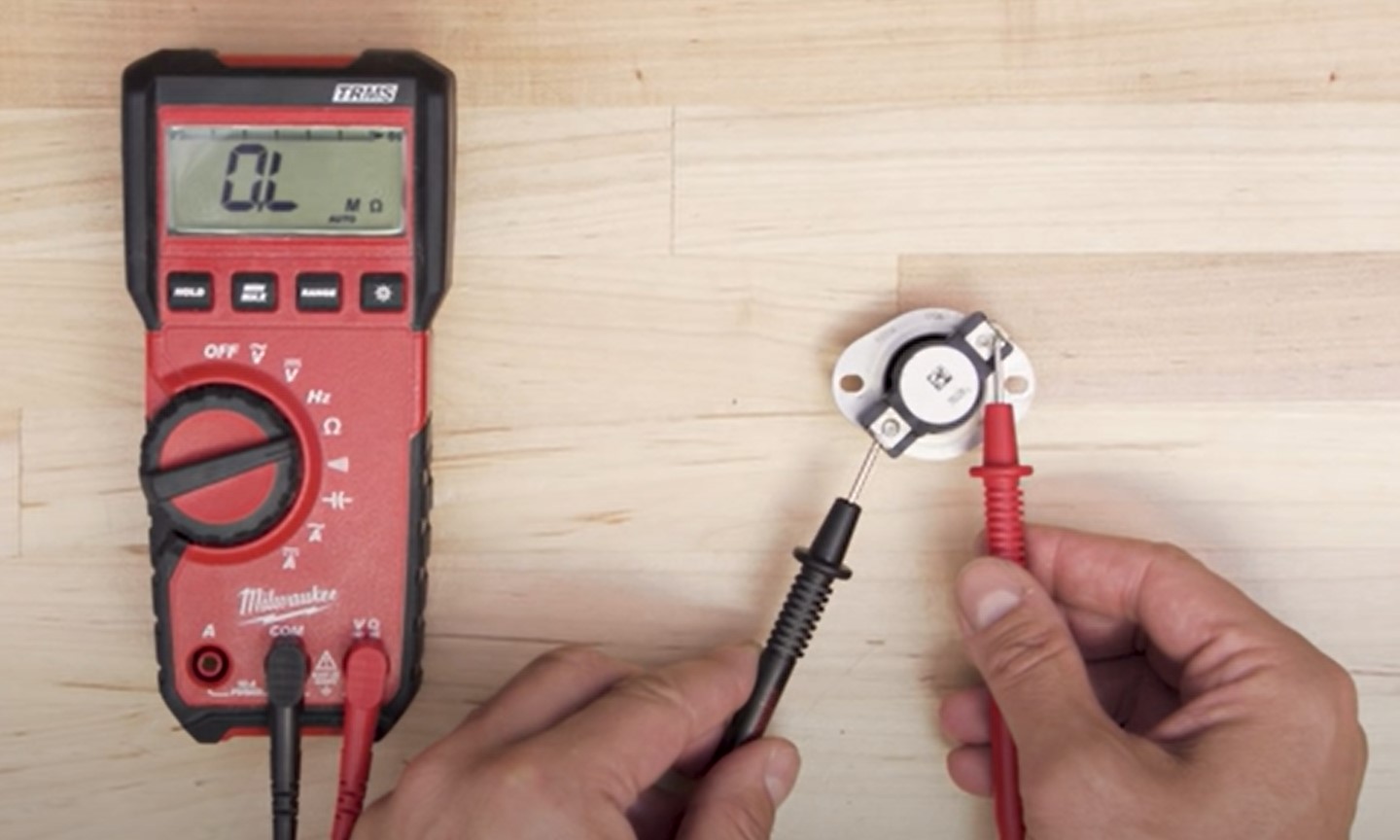 Limit Infinite Resistance - Open circuit or Faulty Switch
Keep in mind, that these safety limits are in place to prevent the unit from becoming a hazard. If the unit is triggering the low limit more than once in a couple of months, this will need to be revisited by a technician. Especially, the possibility of this type of operation will reduce the lifespan of your unit.