This article shares an in-depth analysis of the E9 error code.
E9 Condenser High-Pressure Protection
E9 error codes are most likely due to the inactivity of proper airflow, either the warm exhaust is not able to leave the unit or is being recirculated back into the unit. This could be due to obstacles that block the air from leaving the grille. Also, units that have installed a sleeve extension can cause this issue.
This error code is to help protect the high pressure of the condenser. As a result, the unit displays the error to avoid using the unit during this period.
Highly likely the unit is working as intended and letting you know there is an issue with the airflow. To resolve the issue, steps below are provided to resolve the error.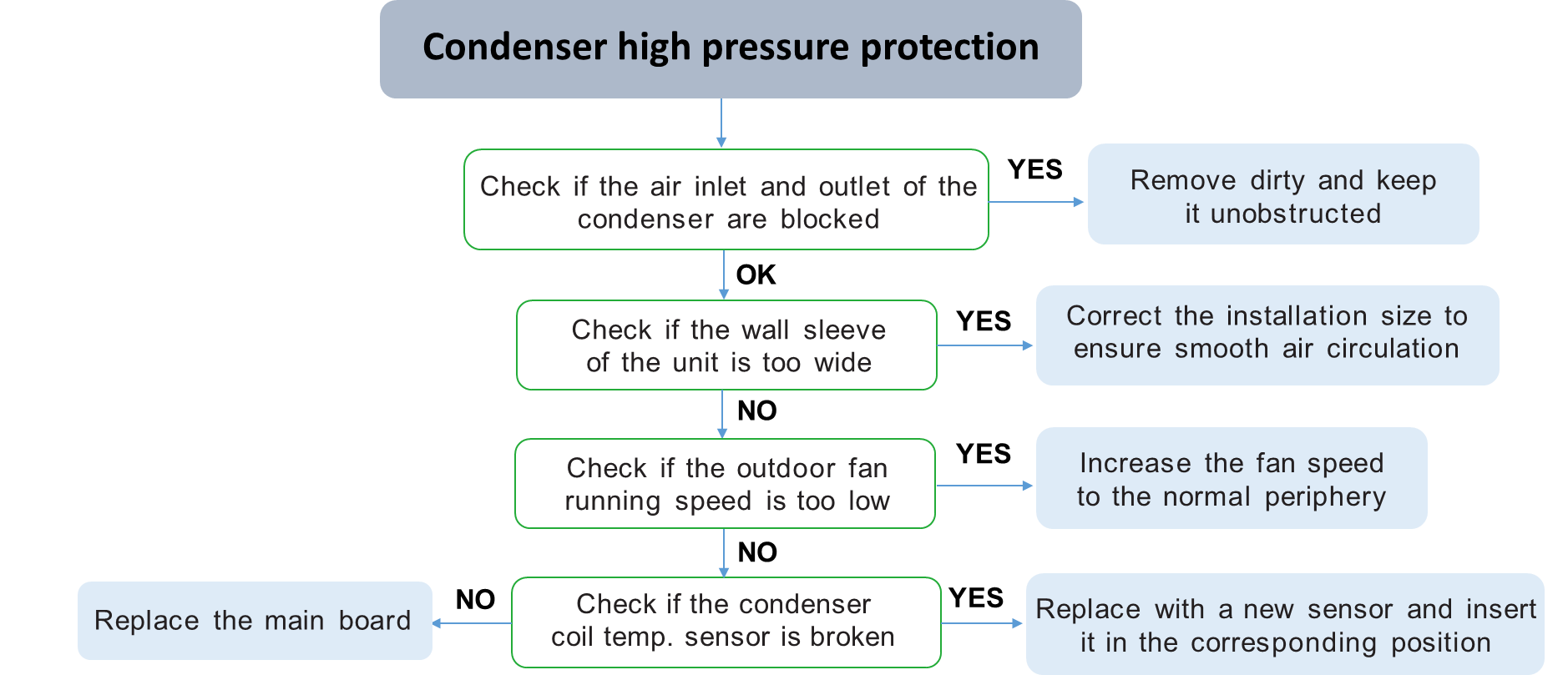 Step1:

Step 2:

Step 3: