This article helps to educate best practises when choosing where to place the thermostat and in return provide accurate temperature readings.
Our Genuine Comfort thermostats are built with interior sensors to provide accurate indoor temperature readings. This is important to provide readings when operating your unit. To ensre the most effiecent and energy saving options, we suggest to follow the below best practises. It's important to avoid any environmental factors from influencing the thermostat to behaviour abornmally. Additionally, this is suggested for both wired and wirelss thermsotats.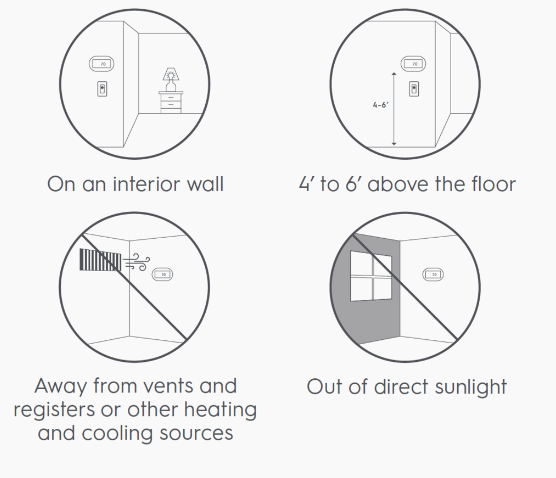 Did you know our thermostats come with a one-year warranty from the purchase date. Please reach out to warranty@genuinecomfort.com to troubleshoot if you are experiencing any issues.