This article shares the details of common mistakes when installing and operating our units.
Clearance Space
This is crucial for our Genuine Comfort PTAC units to operate efficiently and effectively for several reasons:
Airflow: PTAC units require a steady flow of air to function correctly. Adequate clearance space allows for the intake and exhaust of air, ensuring proper ventilation. Restricted airflow can lead to reduced cooling and heating performance, as well as potential overheating of the unit's components.

Heat Dissipation: PTAC units generate heat while operating. Without sufficient clearance space, this heat can accumulate around the unit, causing it to work harder and potentially leading to overheating and reduced lifespan. Proper clearance space helps dissipate this heat effectively.

Maintenance Access: PTAC units need regular maintenance, such as filter replacement and cleaning. Sufficient clearance space makes it easier for technicians to access and service the unit, ensuring it remains in good working condition.

Safety: Clearance space also plays a role in safety. Blocking or obstructing the unit can lead to fire hazards or pose other safety risks, as overheating and electrical issues can occur in confined spaces.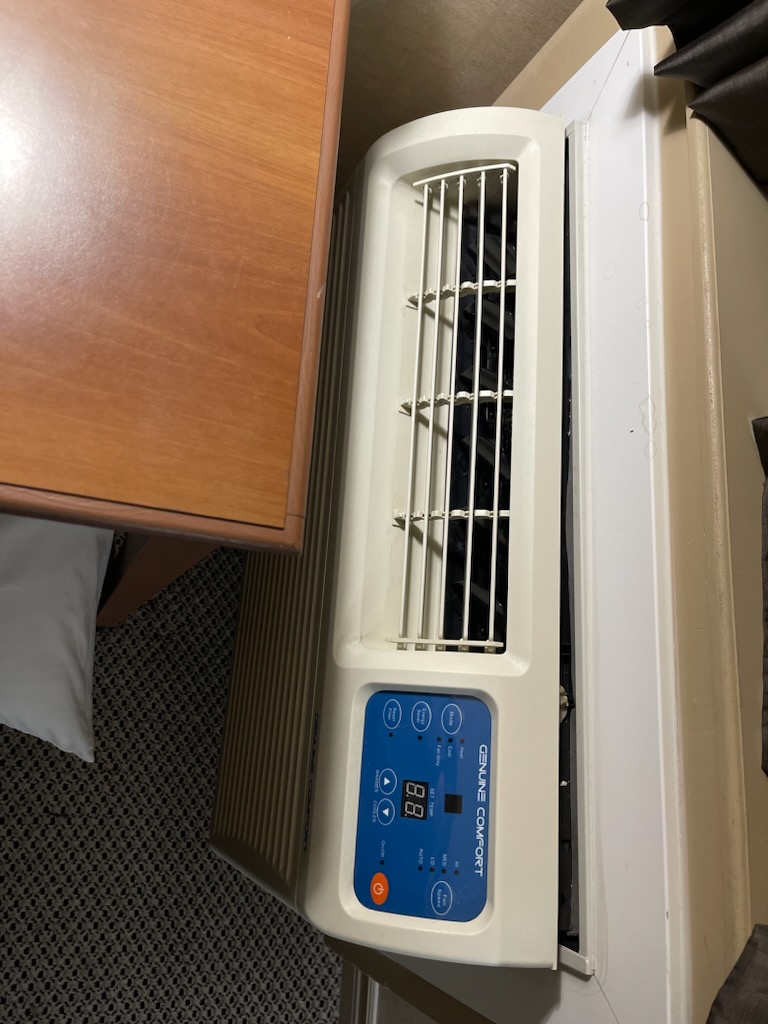 The depicted image above reveals that the cover exhibits some degree of looseness. Furthermore, the unobstructed space surrounding the unit is compromised due to the presence of a table in close proximity. Tip: gently pull out the unit and reinsert it into the sleeve. Additionally, we strongly recommend reconfiguring the room layout to preclude the obstruction of the unit by any furnishings.
Grille Installation
Incorrect grille installation with our PTAC wall sleeve can lead to several issues and drawbacks. Some of the key concerns related to improper grille installation include:
Reduced Aesthetics: An improperly installed grille may not align correctly with the wall sleeve, leading to a visually unappealing appearance. This can affect the overall aesthetics of the room or building.

Decreased Airflow: If the grille obstructs the airflow or is not properly aligned, it can hinder the intake and exhaust of air. Reduced airflow can result in decreased cooling and heating efficiency of the PTAC unit. E9 error code is the result of this behaviour.

Increased Noise: Misaligned or loose grilles can generate rattling or vibrating noises when the PTAC unit operates, which can be disruptive and annoying.

Safety Concerns: In some cases, an incorrectly installed grille may not be securely fastened, posing a potential safety hazard. Loose or improperly installed grilles could fall off, causing damage or injury.

Inefficient Cooling and Heating: The grille serves as a protective barrier for the PTAC unit. An ill-fitted grille might not protect the unit effectively from dust and debris, potentially affecting the unit's performance and lifespan.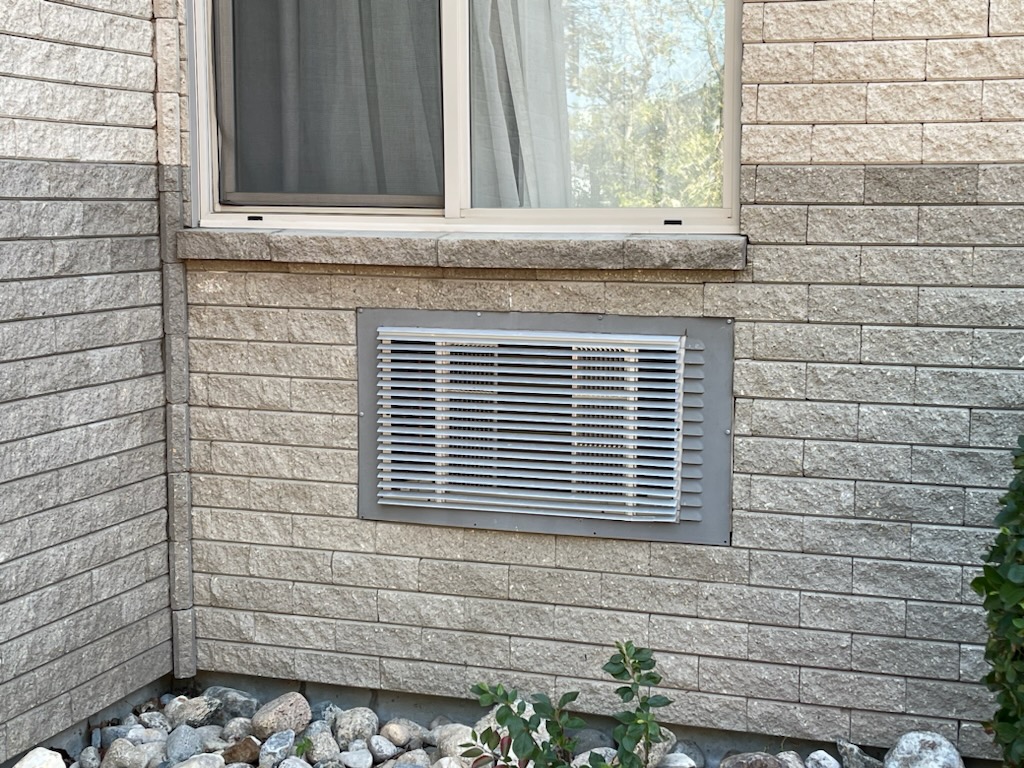 The depicted image above illustrates an instance of incorrect grille installation onto the wall sleeve. Our grilles, in contrast, offer a straightforward and secure interior installation method that requires no screws. In lieu of screws, we provide white studs designed to maintain the grille's integrity within the wall sleeve. The exhibited installation showcases the replacement of a previously cut grille with our appropriately sized grille.
We strongly recommend meticulous measurements of the surrounding area prior to grille installation. This precautionary step ensures the inclusion of trim components, imparting a polished and seamless exterior appearance. It is worth noting that the grille, as observed, is not firmly affixed to the sleeve.