The article summarizes how to access the vent door of your PTAC unit. Opening this door will bring outdoor air and humidity into your room. We recommend keeping this door closed at all times and avoiding outdoor air to influence the behaviour of your unit.
Why is there a vent door?
The purpose of the vent door is due to regulations as it's standard to have access to outdoor air to enter the room. The best time to have the vent door open is when seasons are changing and the weather may not influence the humidity levels of your room. As long as the weather is comfortable, the vent door should be shut.
How to open the vent door?
The vent door is located behind your unit, usually on the left side. If the unit is within a sleeve, you will need to remove the unit from the sleeve to access the vent door. Once you have identified the location, you will see the door is screwed shut. Using tools, remove the screw.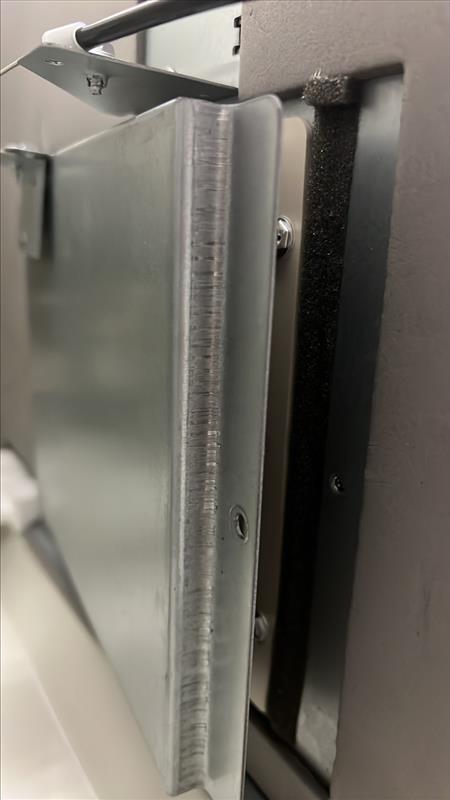 On the side of your unit, you will see the vent door lever to open and close. Above the lever, you will see labels OPEN and CLOSE. Depending on the position you would like the vent door, slide and push down. This will lock the position in place.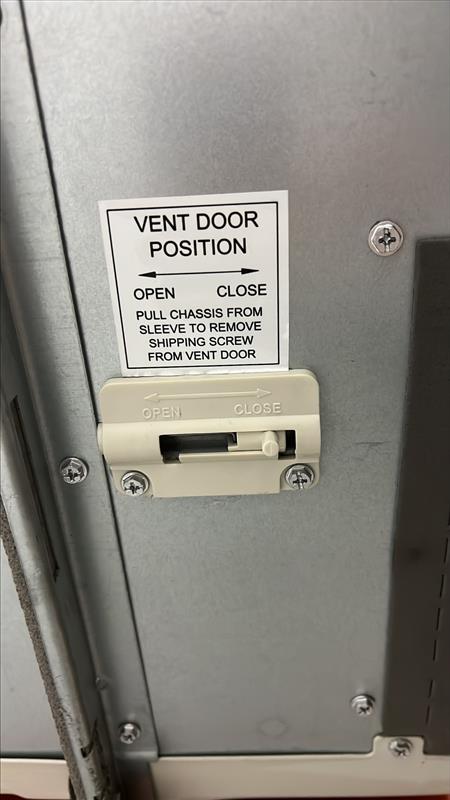 IMPORTANT: Please remember to keep the door closed during your heating and cooling season. This will highly impact the performance and efficiency of your unit.