This article will provide a list of error codes along with troubleshooting steps to help resolve the issue. If you see an E followed by a number on your unit, this means an error has occurred. This issue must be resolved for the unit to operate. Think of this feature like a safety switch has been triggered where your unit will not operate until it's resolved.
E2/E3/E5 Error Codes
Displayed Error Code

Status Description

Sensor Part

E2

Indoor Coil Temperature Sensor Failure

T2 (802300400088)

E3

Indoor Air Temperature Probe Failure

T1 (

802300400129)

E5

Outdoor Temperature Sensor Failure

T3 (802300400077)

Harness w/ 3 temperature sensors (T1-T3)

802320890007
Be sure to identify the issue by relating your error code with the above sensor. Before reaching out to our support team to order the part, it's best to troubleshoot the issue.
To resolve the issue, follow the steps below.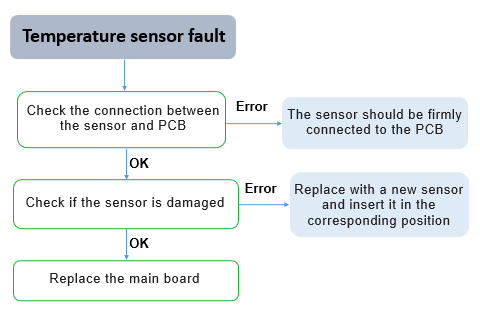 E4 High-Temperature Protection of Air Outlet in Electric Heating Mode
Please check if the outlet air temp is too high. If so, please turn off the electric heating until the temp is decreased to normal(Generally, the absolute temp difference between indoor temp and outlet temp is 8-15

℃

)
Check if the outlet or the evaporator is a dirty blockage. Clean it and keep the inlet and outlet ventilation smooth.
Check if the indoor motor is running normally. Changing the high or low fan speed on the control panel to see if it works well.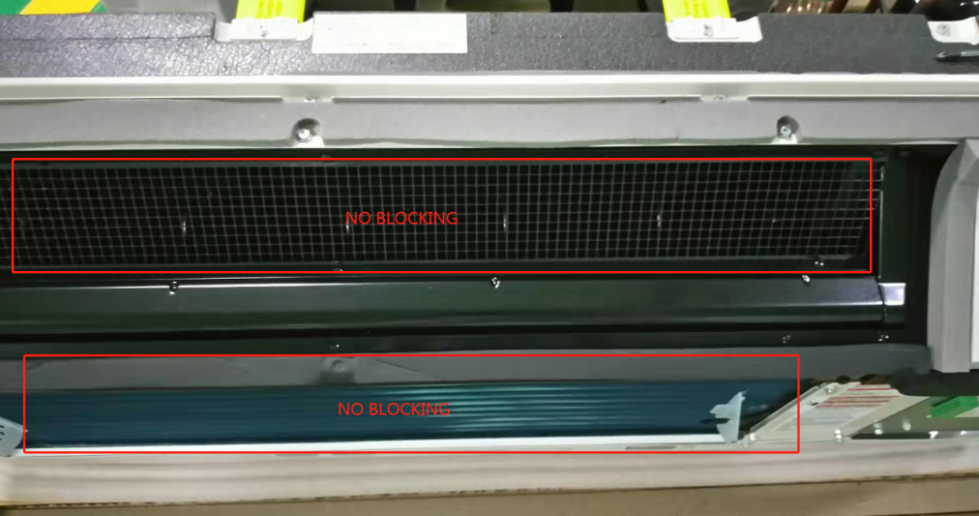 E8 Overheating Protection
This error code has appeared due to a block or an obstacle which is causing the flow of the fan cycle to be disrupted. As a result, it's important to clear the issue.
To resolve the issue, follow the steps below.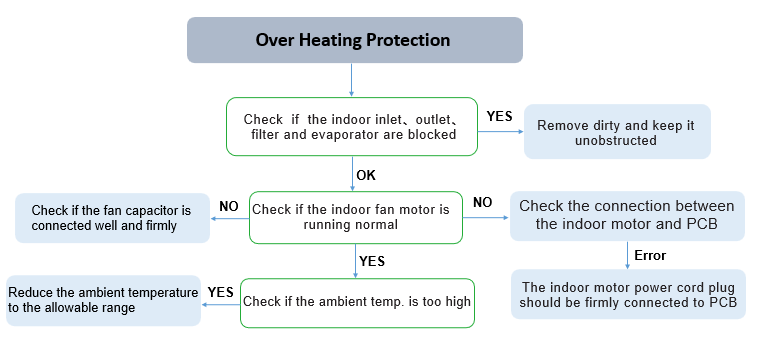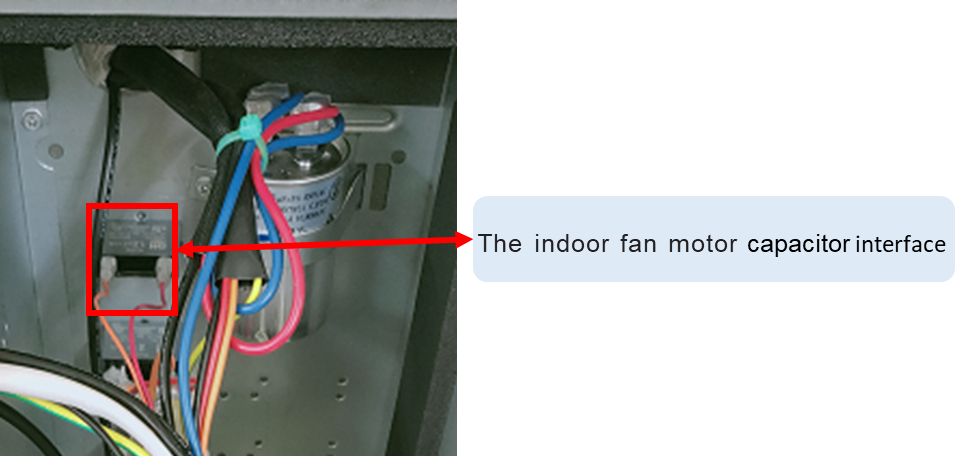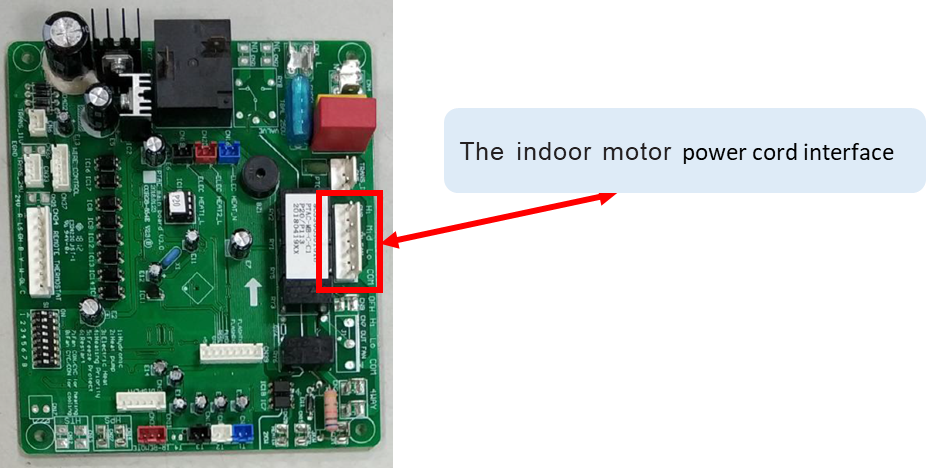 E8 Defrosting
When having your unit run in cooling mode, this error can happen if the surface temperature of the evaporator is too low to cause too much frost. Waiting a couple of minutes will help resolve the issue.
E9 Condenser High Pressure Protection
This error code is to help protect the high pressure of the condenser. As a result, the unit displays the error to avoid using the unit during this period.
To resolve the issue, follow the steps below.