This article is after installing the unit and powering it on the unit for the first time.
Every unit undergoes thorough inspection and quality assurance to determine your experience is smooth. However, some cause factors apart from the unit can cause the unit not to power on. On the other hand, the unit not powering on is rare.
Things to check before contacting us:
1. Determine the voltage using a multimeter that is appropriate to your plug size. Refer to the Power Cord article to reference the type of power you need for your receptacle.
2. Once we have confirmed the receptacle has active power and matches the unit's power size, we can move on to troubleshooting the unit. Plug in the power cord and determine if the LCDI power light is lit. The light should be lit like in the image below, if not then revisit your breaker box. Sometimes flipping the switch in the breaker OFF and then ON will allow the power cord to reset.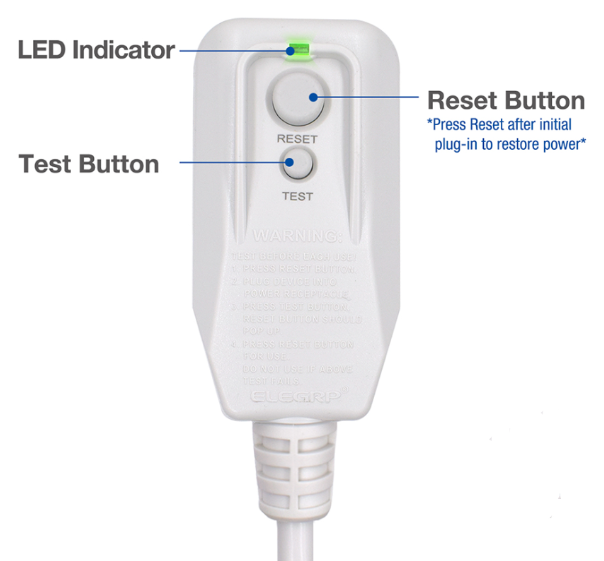 3. If you are continuing to experience an issue, try swapping the display board as it can be faulty. This is not usually the case but we can troubleshoot to determine the root cause. Please click here to remove the display board safely.
If you continue to experience an issue, please reach out to warranty@genuinecomfort.com. Please include your information as well as the invoice number (if available) along with the model and serial number of the unit.